Your Ghost website can be more than a blog filled with recent posts or a design with a news-style layout.
This Ubud design will make your homepage uniquely yours. Showcase your personal or website brand while keeping things light and minimalist.
Ubud's simplicity helps you deliver your message clearly and effectively.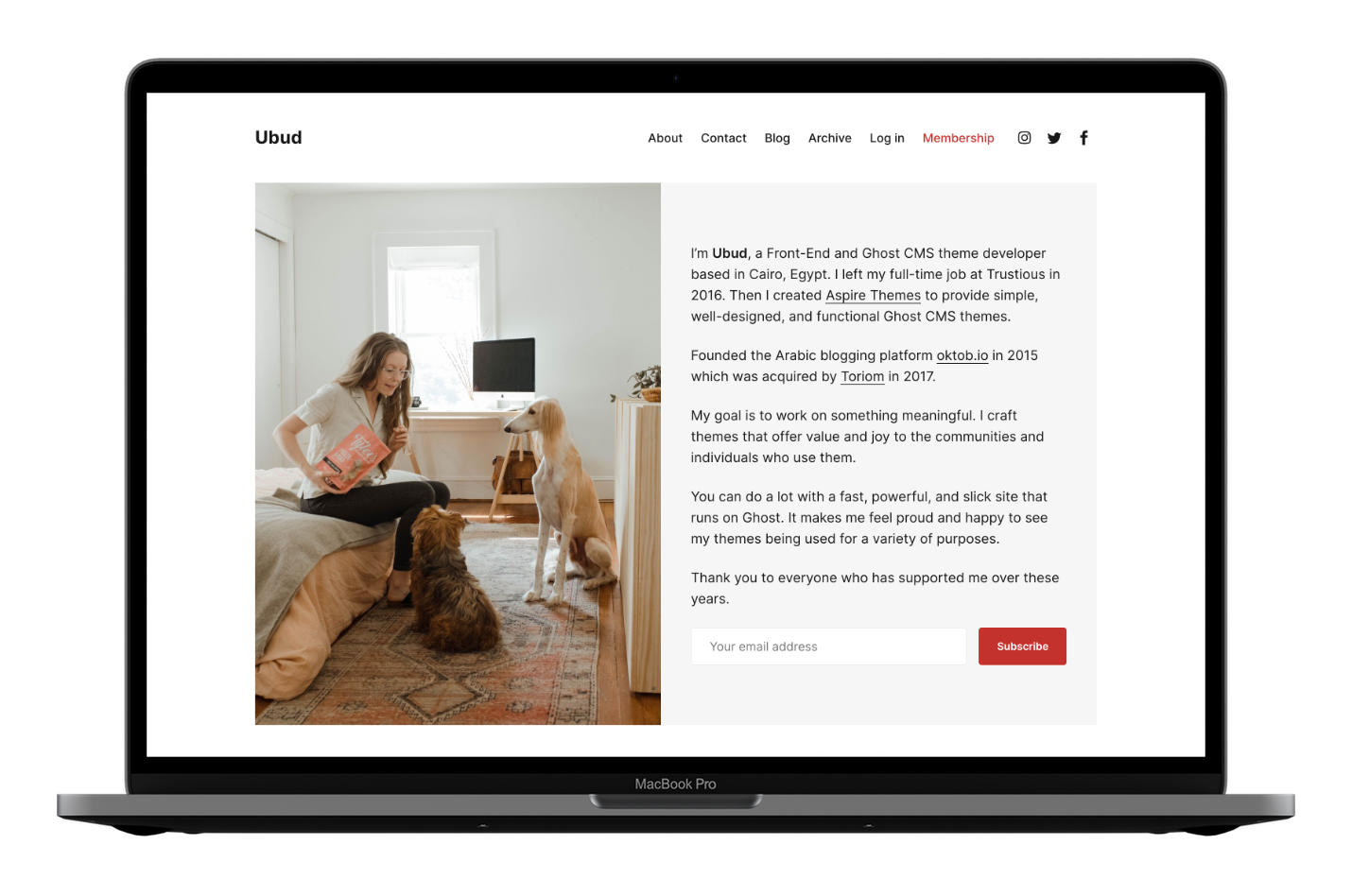 Welcome visitors with a photo on your homepage and connect with readers instantly.
One Theme, Six Styles, Your Choice
Your homepage should be just the way you visualize it. Choose the template that best tells your story, and change it anytime your website needs an uplift.